Sculpting North Shore Auckland: we offer expert Brow Henna. Whether it's for a special occasion, or a night out, we will create the perfect look that enhances your natural beauty and complements your style.

Eyebrows Henna is a reddish-brown dye made from the powdered leaves of the Henna plant, used to colour the hair and decorate the body. Henna brows are a form of eyebrow tinting that not only tints the hair but also stains the skin and can create a longer-lasting tinted effect. By using Henna, it assists in creating a shadow and more depth and fullness on the brows. Due to the fact, it stains the skin and the brow hair, it will also be able to create a full brow look on space and "gappy" brows. Brow Henna is a natural dye that is applied to the brow's hair and skin to shape them and fill in any gaps. Henna lasts longer than regular tint because it penetrates the hair and skin much deeper.

At Parvaneh Cosmetic Studio, we prioritize hygiene, safety, and customer satisfaction. We are trained in the latest techniques, and we use only high-quality products.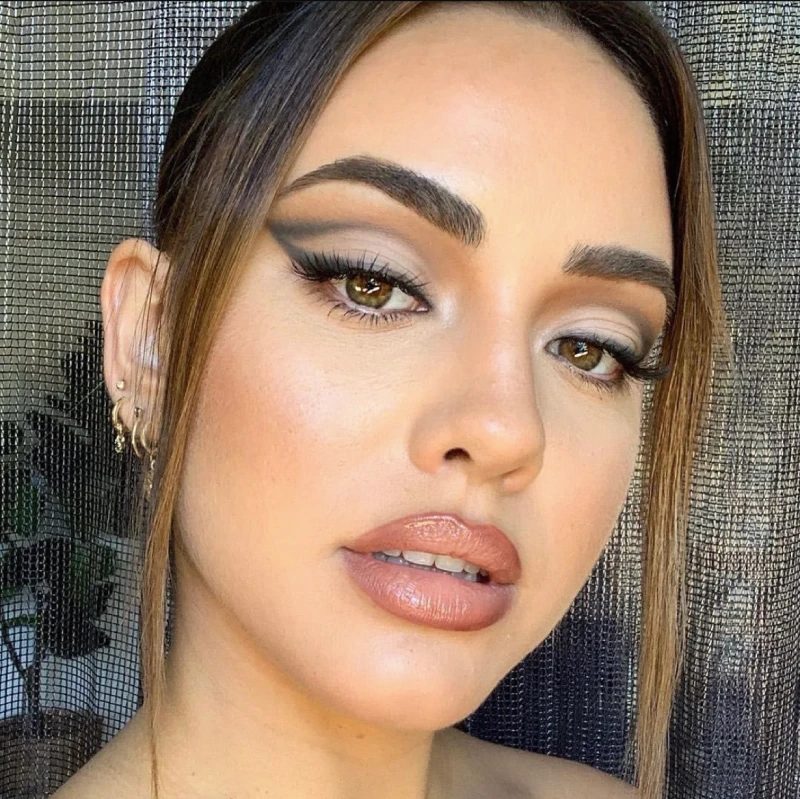 Henna Brows can take an hour.
Henna lasts about 2 to 7 days on the skin and 4 weeks on the hair. Your daily activities and skin type will have a significant impact on the longevity of your results. Oilier skin types fade more quickly.
Henna tinting at Parvaneh Cosmetic Studio is completely safe.
Henna tinting, unlike traditional dyeing techniques, is dependable and risk-free. Natural ingredients used in the process produce fantastic results and are suitable for all skin types. Furthermore, those who are concerned about dyes damaging their skin and brows should not be concerned about henna brow tinting at Parvaneh Cosmetic Studio. It also protects your brows from harmful makeup products!
Henna brow tinting is a low-cost procedure.
Instead of spending money on numerous eyebrow beautifying products, Parvaneh Cosmetic Studio offers henna brow tinting. This technique is relatively inexpensive while producing the desired results.
It is important that during the first 12 hours you avoid touching them. Avoid cleaning the brows with oil-based products and exfoliants. Using these products will cause the Henna to fade faster. Avoid over-cleaning the brow area. Excessive sun exposure can cause the Henna to fade faster.