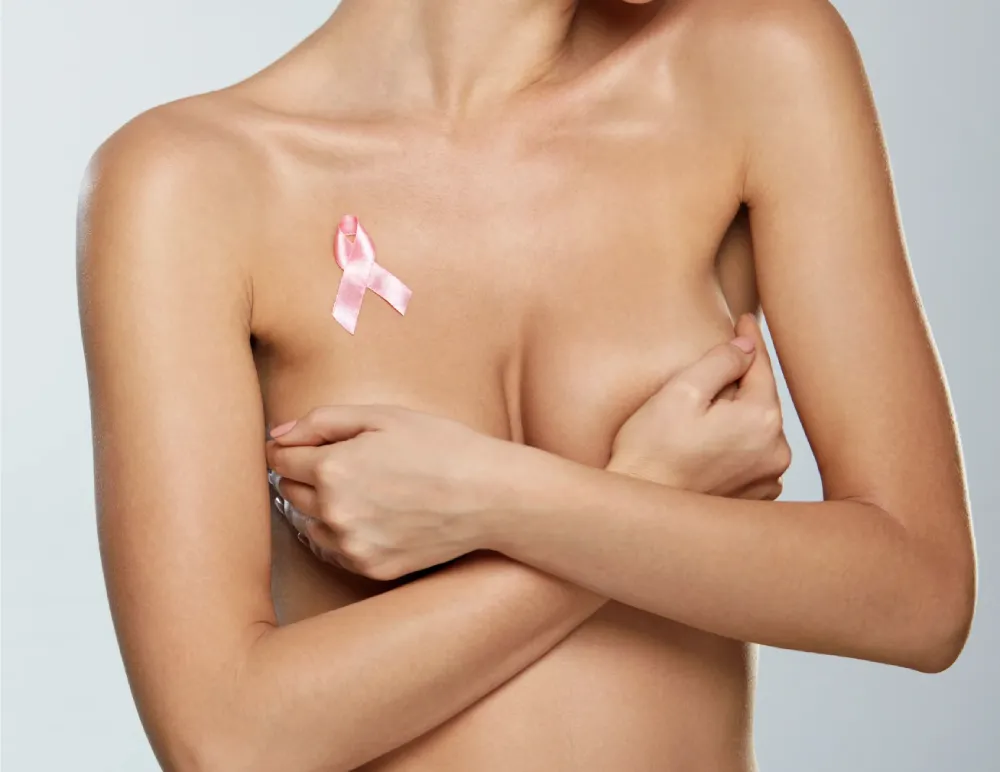 BENEFITS OF PHIAREOLA INKS/TECHNIQUE
The Phi Areola ink is made entirely of natural ingredients that have not been shown to cause allergic reactions.
Ammoniac Oxide and lead are not present in the Phi Areola ink, and the colour shades will not fade over time.
Creating a symmetrical Nipple and Areola area to boost body acceptance and confidence.
The various ranges of Phi Areola shades allow clients to match the tone of their skin.
We reserve the right to refuse service to anyone at any time. If you have (or have had) any of the contraindicative conditions listed below, please contact us (hello@parvanehcosmeticstudio.co.nz) before scheduling your Areola appointment to ensure you are a candidate. Conditions that have been diagnosed and are being waived may be required to bring a doctor's note stating their approval.
What Should You Expect Immediately Following the Tattoo Procedure?
Areola and nipple tattooing is a micro-pigmentation technique that involves implanting a small amount of pigment beneath the skin's surface layer to create a realistic, 3D nipple reconstruction that lasts for years.
It is normal to feel some discomfort and tightness in the general area of the tattoo immediately following the procedure. This may be accompanied by redness and slight swelling.
The duration of these symptoms is determined primarily by the sensitivity of your skin, but they should subside after a week or so.
However, post-tattoo symptoms should not prevent you from returning to your regular routine. You'll be fine with a few precautions to ensure how to heal tattoos on breasts properly and abstain from certain activities such as swimming, sunbathing, and excessive sweating.
PRE-CARE AREOLA 3D PIGMENTATION
First and foremost, make sure you've scheduled your appointment 12 months after your breast surgery/mastectomy. However, if you want this treatment done sooner after your surgery, please provide a note from your doctor.
Avoid caffeinated and alcoholic beverages for 24 hours before your prior session.
If you take any blood-thinning medications, please notify your artist ahead of time.
Make sure you don't take ibuprofen or aspirin for two days before your session.
Do not show up to your session with a tanned body.
Make sure you've had a shower or cleaned the area on your treatment day.
Please avoid using exfoliating creams and taking vitamin A for one week before the procedure.
POST- CARE AREOLA 3D PIGMENTATION
The healing process takes approximately 4-6 weeks, with the final result being 40% lighter in colour. You should clean the treated area with Phi wipes 3-5 times per day, moisturise with Skin Candy balm, and then wrap it in plastic wrap. You may also shower with colder water 48 hours after your session. Place gauze in your bra for added protection and comfort.
Avoid the following items on a regular basis for the next two weeks:
Soaps and cleansers can be found throughout the area.
Creams and moisturisers for the skin.
Picking or touching
Using sunbeds or directly exposing the area to sunlight.
Jacuzzis, saunas, and chlorine
Showers that are hot and long.
All Aloe-Vera products, as this can also draw out the colour.
Sleeping on your stomach.
What Is the Healing Process for a Nipple Tattoo Like?
With proper care, including pre-and post-tattoo precautions, the tattoo will heal completely in 4- 6 weeks.
However, the healing process is also heavily influenced by the person's skin type and lifestyle habits. Some people may require a touch-up or two to achieve the appropriate shade and colour in their tattoos.
Here's a look at the daily breast tattoo healing process in detail.
3D AREOLA HEELING PROCESS
The tattooed area will be sensitive, red, and swollen immediately following treatment.
Your tattoo artist will apply a clear bandage to allow you to shower without getting the tattooed area wet. This bandage also helps with fluid build-up because it is normal for the tattooed area to ooze lymph and even blood during the first few days.
It is normal to feel tenderness and pain during this time. If these symptoms do not go away by day 5, you may have an infection, so consult your GP.
3-7 days after the procedure, it is safe to remove the bandage and lightly wash the covered area, then allow it to air dry.
Over the next few days, scabs will form over the tattooed area. The skin will be covered in a thin crust film and may be itchy and tight.
It's critical to remember not to pick at the scabs. Instead, try relieving the pain with aftercare products provided by Parvaneh Cosmetic Studio.
When the tattoo has healed sufficiently, the scabs will begin to crack and fall off on their own.
The peeling process can take up to a week. Some people may experience a second peeling period, which is much less dramatic than the first.
It is critical to remember not to pick at flakes and scabs, no matter how irritating they are. You must let them fall off on their own because scratching them off risks leaving the tattooed area with patches of pigment.
After the scabs have fallen off, the pigment will appear much lighter than it did immediately following the procedure. Surface healing is considered complete once the peeling stops, but internal healing takes about 4-6 weeks because deep tissue recovery is estimated to take that long.
After 4-6 weeks, you can schedule a touch-up with your professional to correct any flaws that may have occurred during the healing process.